Welcome to the High Adventure Girl Scouts!
Welcome to the web site of the High Adventure Girl Scouts. Often as troops grow older, the interests of the girls change. It becomes harder for a troop (and a troop leader!) to keep up with the changes. The High Adventure Girl Scouts are are council sponsored group for:
girls who want adventures outside of their regular troop activities
girls who are Juliette (or "lone ranger") scouts and not currently active in a troop.
This site was created with several different types of people in mind. For girls in the Santa Clara Girl Scout Council, we have information about upcoming meetings and events. In order to participate in a given weekend trip, you usually need to sign up in advance and come to one of our meetings.

For adults in other councils, we have some information about starting high adventure. The information is not yet comprehensive, but we are happy to serve as resources.
Enjoy!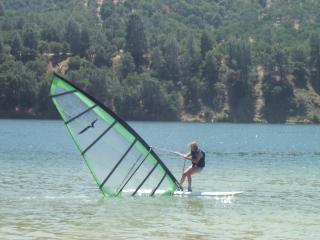 ---
This site last modified September 10, 2007.